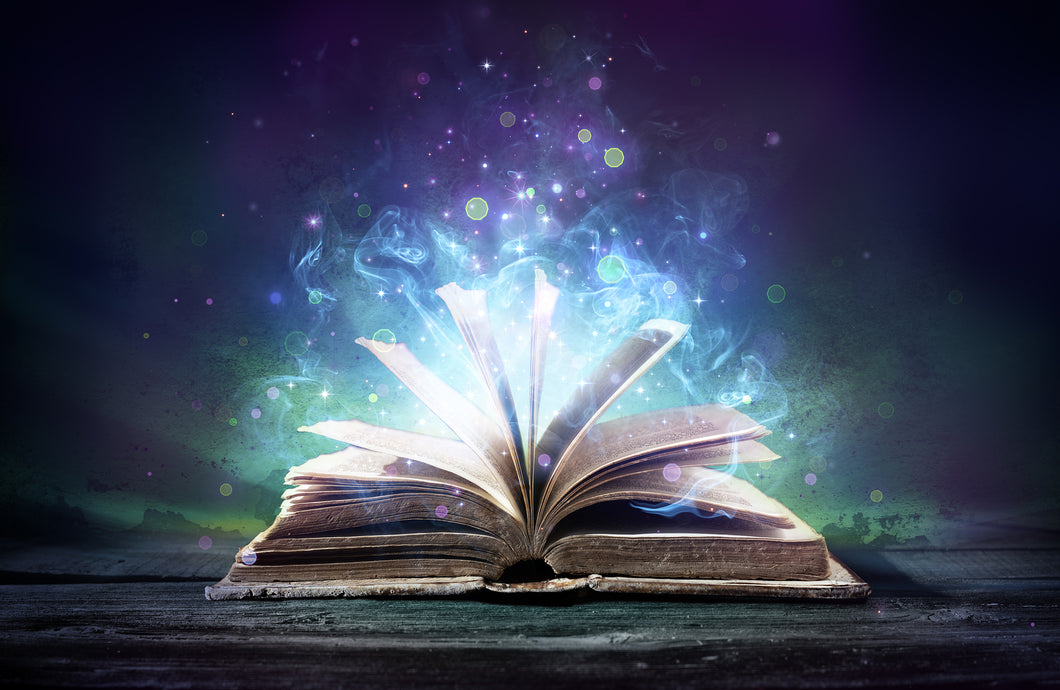 Level One Soul Alchemy Step 1 Level One Reading and Clearing
Regular price $8,888.00 Sale
Soul Alchemy Step 1 Level One Soul Realignment Reading and Clearing 
Find Your Soul & Energy Keys, Realign the Energy of Your Soul, and Learn about the Energy that is negatively influencing Your present life from your past lives, and clear it out of your way!

Soul Realignment readings and clearings are to assist you to be both Human and Divine at the same time, without separation, fully embodying your own Divinity, by giving you necessary information about who you are at a Soul level, and clearing negative energy/karma from things that can be cleared from your Akashic Record to help you to manifest what you desire in this lifetime, and future lifetimes.

This is the first step of the Empowered Path of Body & Soul Alchemy.

Each and every Soul is a unique, individual expression of the divine. We incarnate into the physical realm to experience ourselves an indvidual, rather than the collective whole Divine, but we forget that we are still part of that Divine Oneness. We also forget who we really are, and that we are the one that ultimately creates our own reality.

As a Soul who has chosen to incarnate into the physical plane, we are the most powerful athoridty in our lives, but most of us have given away most, and sometimes all of our personal power through making negative choices. All choices have consequences.

Choices that we make that Affirm who we are at a Soul level create positive consequences, otherwise known as good Karma/Karmic Gifts/Karmic Grace. Choices that we make that Negate who we are on a Soul level create negative consequences, otherwise known as bad Karma/Karmic Debt.
What most people don't understand about Karma, is that it isn't about being nice/mean, good/bad, it is only about making choices that affirm who you are at Soul level, or making choices that deny who you are at Soul level.
What creates negative Karma for you, may not create negative Karma for others.  You can spend your life giving and doing "good deeds", but if that doesn't affirm who you are at Soul level, you will rack up a heck of a lot of karmic debt.

The laws of Karma are such that a consequence for your choice will stay with you, until a new choice is made. Karma is carried from one lifetime to the next, until you make a new choice.

I will not ever sugarcoat information from your Akashic Records for you. I am here to give you the information to guide you on your own Empowered Path of Body & Soul Alchemy. You are ultimately the creator of your own experiences, whether they are negative or positive.

You are 100% responsible for making your own choices, and creating your own consequences. No-one can create your own experience for you. You are always creating your own experience through your choices, whether consciously or unconsciously.

We create through our experiences through free will. No-one can take our personal power, unless we give them that power through the consequences of our choices.

The first step to Manifesting the life that you desire, a life that Affirm who you are on a Soul level, is taking responsibility.
The next step is gaining consciousness, awareness of who you are on a Soul level.
The final step is making new choices that Affirm your Soul.
This is the Empowered Path of Body & Soul Alchemy.

Are you ready to understand why you seem to have negative repeating patterns in your life? Why you can't seem to manifest what you desire, no matter how hard you try? Are you ready to walk an Empowered Path in this lifetime?

Are you ready to begin to Consciously write Your Book in the Akashic Records and Manifest a Soul Affirming Life?

Some of the things you will learn in your Soul Realignment reading are:

Are You Mono-Souled, or Soul Shifting?
Soul Keys, Gifts & Challenges
Soul Stories
Soul Overlays/Underlays
Your Core Energy Keys)
Your Number of Core Spirit Guides
The Gender Your Soul Identifies As
Divine Gifts
Soul Vibration Rate
Spheres of Protection
Periods in History That are a positive influence in this lifetime.
Mystery School Involvement from past lives that are a positive influence in this lifetime.
Godsparks
Which of the Eight Energy Keys are your Power Keys to manifesting?

With your Soul's permission, we will be able to clear blocks to Soul Truth, as well as negativity that is held at your soul level that you have created by your choices made in the physical in this lifetime, and all the way back to your Souls origination from:
Negative Guides
Soul Shells
Light Power Imaging
Soul Shifting
Vows
Golden Web Tears and Scars
Open Portalways, to negative astrals, past lives, other races of beings, Parallel lifetimes.
Godspark damage and secondary Godsparks
Soul Facet Loss or Gain
Negative Astrals Travel
Negative Energy Influence
Unjustified Negative Karma
Past Life Contracts
Compassionate Connections
Negative Thought Forms
Anger Spears
Soul Memory Issues
Entities
Pacts
Bindings
Curses
Spells
Attaching Entities
Etheric Implants
We will also discuss physical implants, Earth bound souls, ghosts, and poltergeists, if there are any affecting you at this time.

It is extremely rare, but occasionally a Soul doesn't wish to be read for, even though you, as the physical vessel for this Soul has given permission. This soul may be ready to be read for and have blocks removed in the future. If this happens, you will be notified, and 90% of your payment will be transferred to regular past life readings.


Please include the following in Notes at Checkout:
• Full current name
• Full name at birth
• Date of birth
• Place of birth
This reading involves many hours spent in your Akashic Record learning the answers to all of the above about your Soul, as well as clearing work on your behalf.  When that has been done, we will talk on the phone for approximately one to two hours to discuss your Soul, and you will be given clearing homework as well.
Blessings Y'all~
Robin Zendayah
Allow 7-14 days for your Clearing Work and Reading to be completed, readings are done in the order they're received, in the month they are listed for. I will then contact you to schedule a time to discuss your Soul, and give you your Clearing homework.  Our discussion will be recorded, and a link sent to it to you afterwards, so you don't have to worry about taking notes, or remembering everything said.
The Soul Reading & Realignment was a LOT to take in, but before I even began to get my head wrapped around it all, everything in my life, and just my sense of being in general, began to make so much sense! I asked more than my fair share of questions, and bless her... Robin just hung right in there with me, answering my questions. She made sure I understood things before we moved forward to the next part of the reading and before we hung up. She was very thorough, and the reading itself resonated on such a level that it was a little worrisome that someone else, beyond me, knew things about me at such a deeply personal level, BUT Robin has been the utmost professional - before, during, and since the reading.  

That said, after learning about myself what I did in the above reading, I invested in a channeled geode and it was worth every penny! I cannot encourage you strongly enough to follow-up your Soul Reading and Realignment with an appropriate, channeled stone. This has been the single best crystal-investment of all of my many, many treasures. And that's just how it FEELS; I haven't even begun to tell you how great the 3-card draw and other information is that comes with it. OUTSTANDING! If you believe anything you read, believe this... Robin KNOWS stones and crystals; she feels them, hears them, and has a connection to them unlike anyone I've ever met. She will send the right one for you.
Misty D. Missouri, U.S.
I have never had a reading like this! Learning about my past lives and how they affect me today, even with physical pain! I was intrigued and overwhelmed with the reading. I am still going back over the notes to help myself realign and start anew. I can't thank you enough!
Mary M. Texas, U.S.
Robin is very awesome. I was extremely impressed with my soul realignment reading. I have honestly never had a more intriguing reading before. I am working on doing my part to correct what needed correcting. I was in complete awe."," Nicole W. from Mississippi, U.S.

I have always wanted a past life reading, which is next lol, but the Soul Reading & Realignment was amazing! To say the least! It gave me so much confirmation & knowledge about why I am the way I am 😊 Some was a little overwhelming but I took it in stride & listened with an open mind!
Robin was wonderful at explaining things when I had questions & she made sure I understood things she was telling me. She never left me feeling confused or alone! She explained everything I questioned without judgement or making me feel stupid 😊
Robin has also been very good with me during my homework....a million questions...and she's never gotten annoyed with me 😊
I'm grateful to have this opportunity! It has truly been an eye opening & awesome experience! More than I could have ever hope for or imagined! I was ready to move forward....and this has truly helped me do so!!!! I and my soul thank you!!!!
Fawn M.. from Iowa, U.S.
Mind Blown. This answered the questions of "Why is this happening to me?" and "Why did I do that?" and so many more questions that I've asked myself my entire life. I can't even put into words how much understanding about myself and my life this reading has given me. Thank you is not enough. This information is priceless.J. R. from South Carolina.